With 18 adventure courses for ages 3 to 75+, another 12 adventure workshops and games, 3 outdoor terraces, a flagship tourist hut and a playground for the little ones. Adrenalin Park has become the largest adventure park in Cluj and its surroundings. In August 2023, Adrenalin Park team celebrates 9 years since the park opened to the public on 15 August 2014!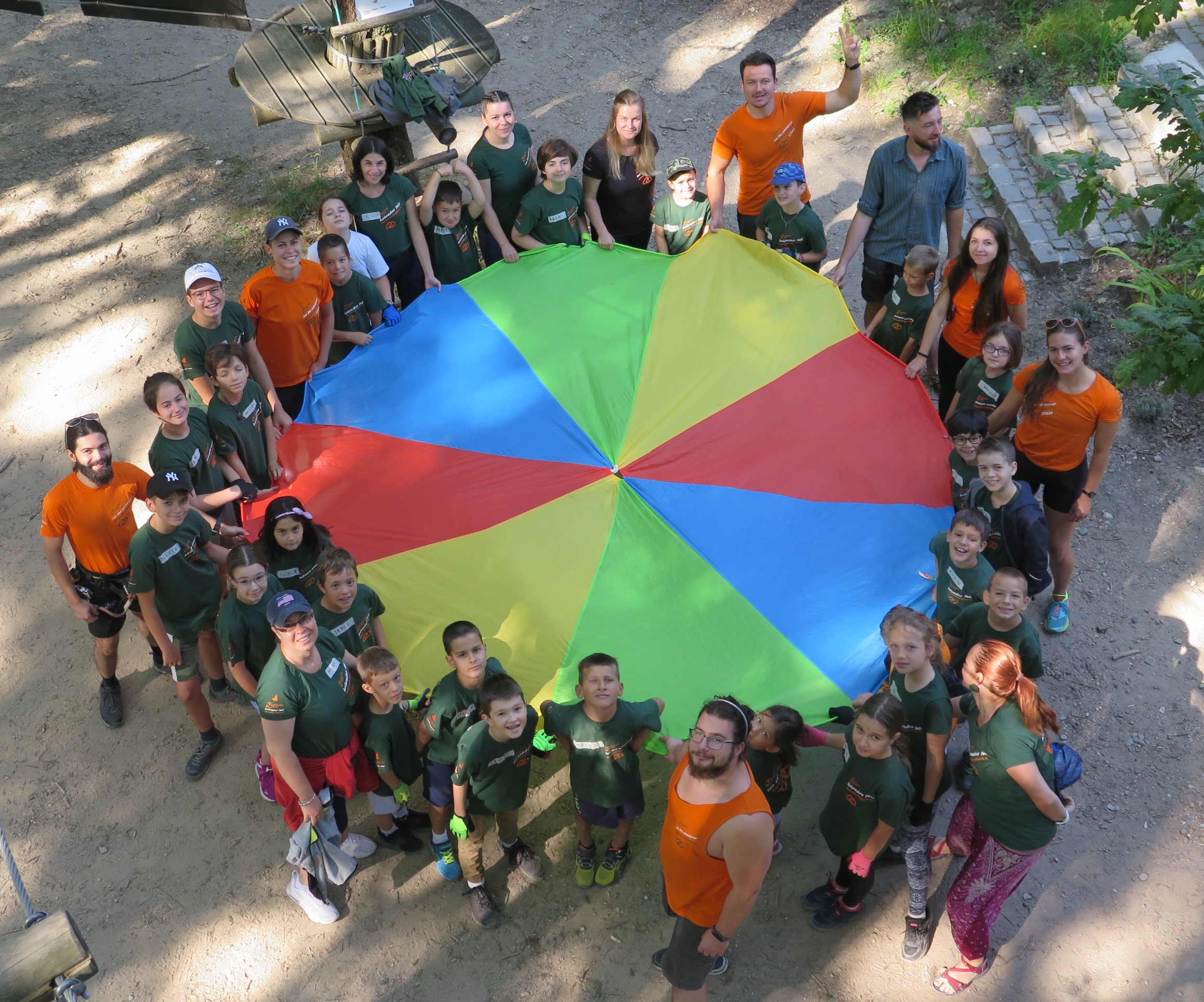 How do we celebrate 9 years of adventure in the middle of the Făget forest near Cluj?
The Adrenalin Park team is known for its friendly attitude, simplicity and closeness to Nature. The Adrenalin Park experience is designed so that every guest – big or small – feels safe and welcome! Therefore, like every year, we choose to celebrate our park's anniversary by climbing and having fun on the adventure courses with our friends, tourists and organized groups that cross our doorstep this summer!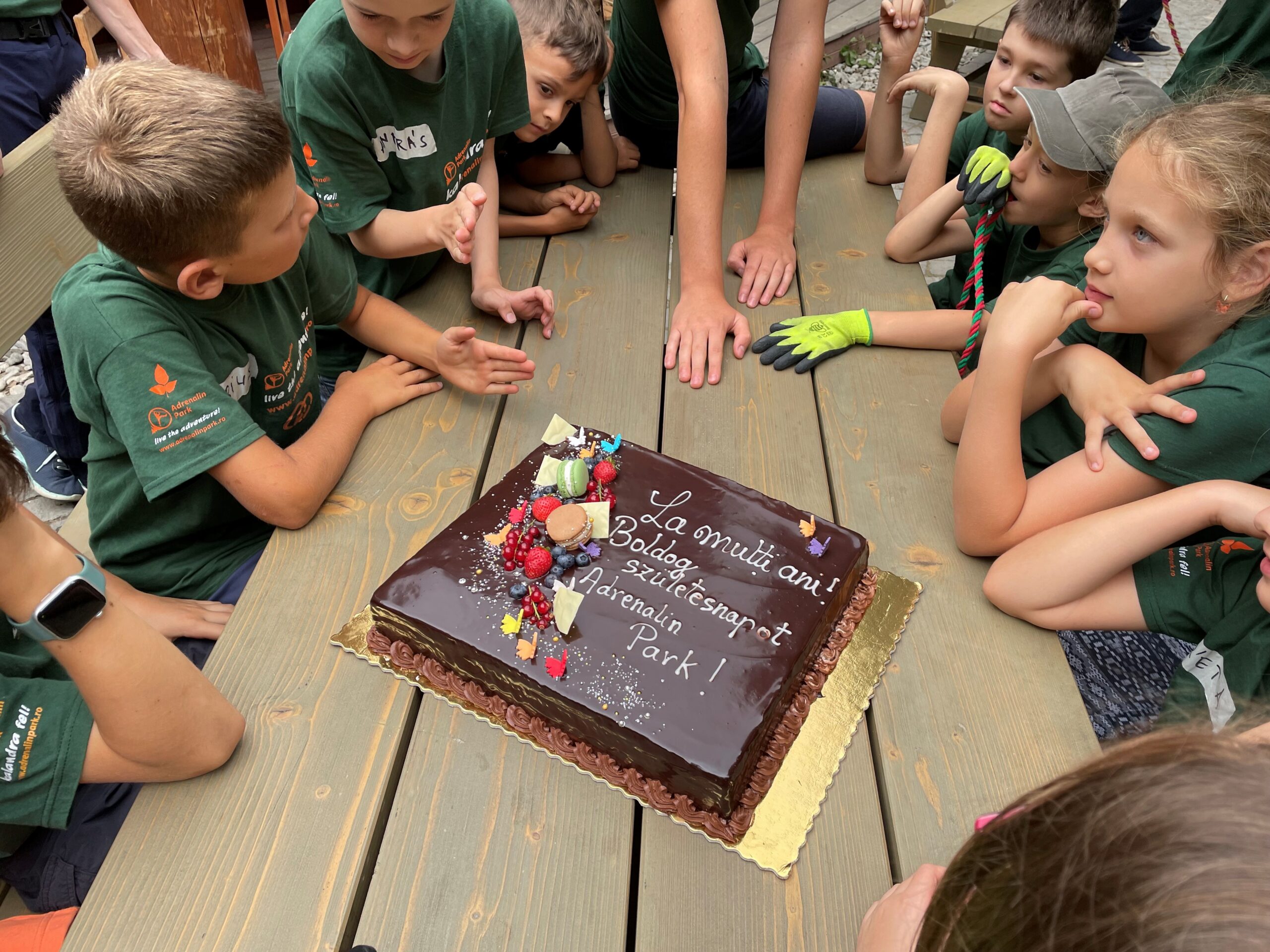 Of course, it was a special joy for us to sing "La mulți ani!", "Boldog születésnapot!" and  "Happy Birthday!" together with the ckids enrolled in the day camp at Adrenalin Park, because here, communication is multilingual and  kids from all over Europe come to spend the summer with their grandparents and friends in Cluj! More details about the programme here: https://www.adrenalinpark.ro/en/adventure-camps/  The adventure camps continue untill the end of the summer holidays.
Un alt motiv de bucurie îl constituie primirea grupurilor de team building de la companiile din Cluj dar și din alte zone ale țării, care sunt în deplasare la Cluj. Oferta de programe pe traseele și jocurile de aventură întăresc spiritul de echipă, facilitează comunicarea și destind atmosfera. Puteți afla mai multe ifnormații aici: Another reason for joy is the reception of team building groups from companies based in Cluj and other parts of the country, while travelling to Cluj. The adventure programme offer strengthen team spirit, facilitates communication and relaxes the atmosphere. You can find more information here: https://www.adrenalinpark.ro/en/events/
A message from Adrenalin Park team
Our adventure park monitors love sports, nature and interacting with people. Even though the activity itself is seasonal, dependent on weather conditions, the core Adrenalin Park team returns year after year, ready to help kids and adults discover the thrills of climbing trees and zip-lining!  The multi-disciplinarity of our team – sport instructors, biologists, geographers, pedagogues, economists, engineers, philologists and other socio-human specialties – covers a diverse range of fields, making the collaboration between guests and team dynamic and information-rich.
On the occasion of our 9th anniversary, we publicly thank to all Adrenalin Park guests and partners who have built a true outdoor community! We look forward to welcoming you and motivating you to provide memorable experiences with your loved ones, colleagues or the tour groups you lead.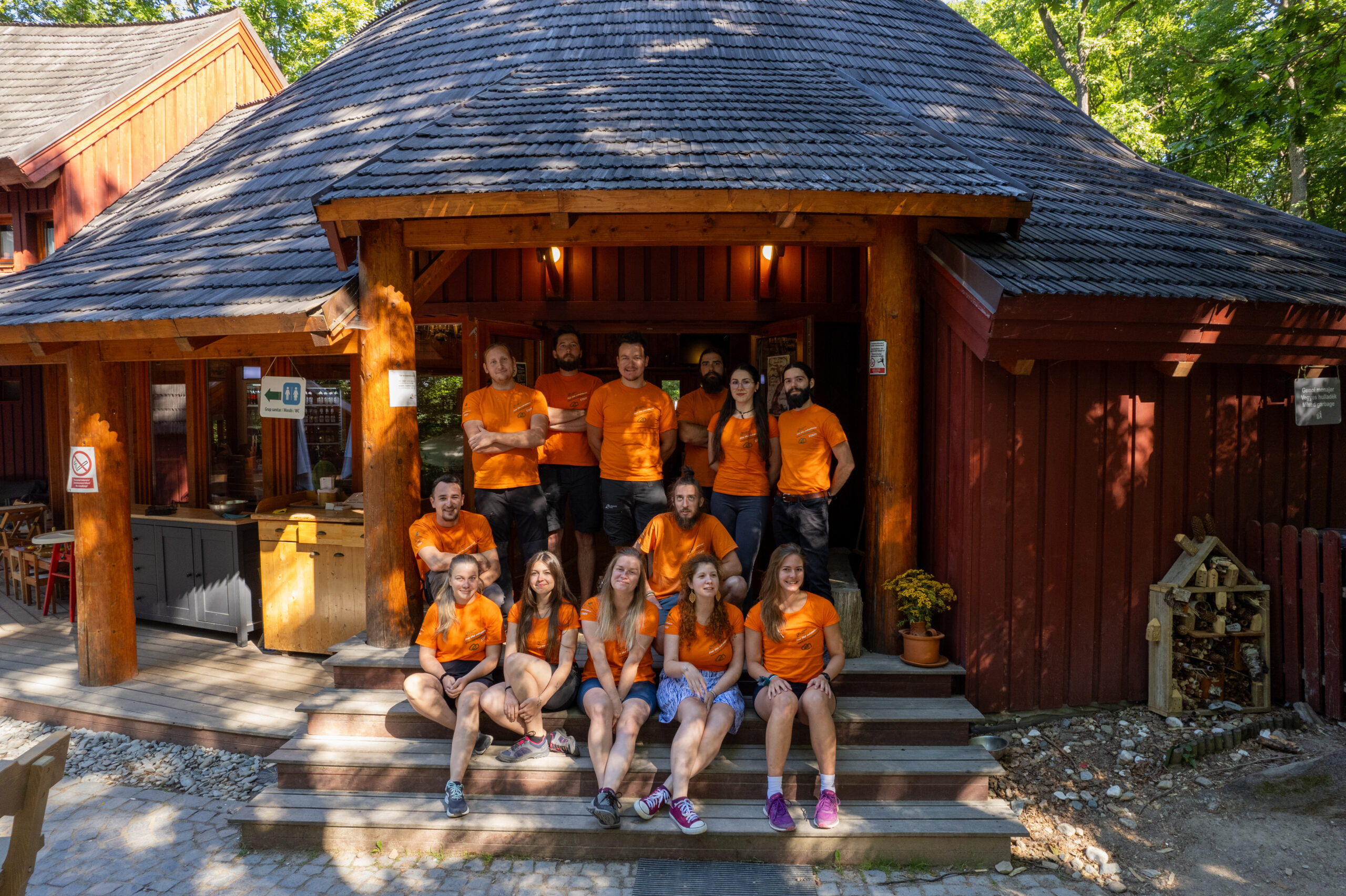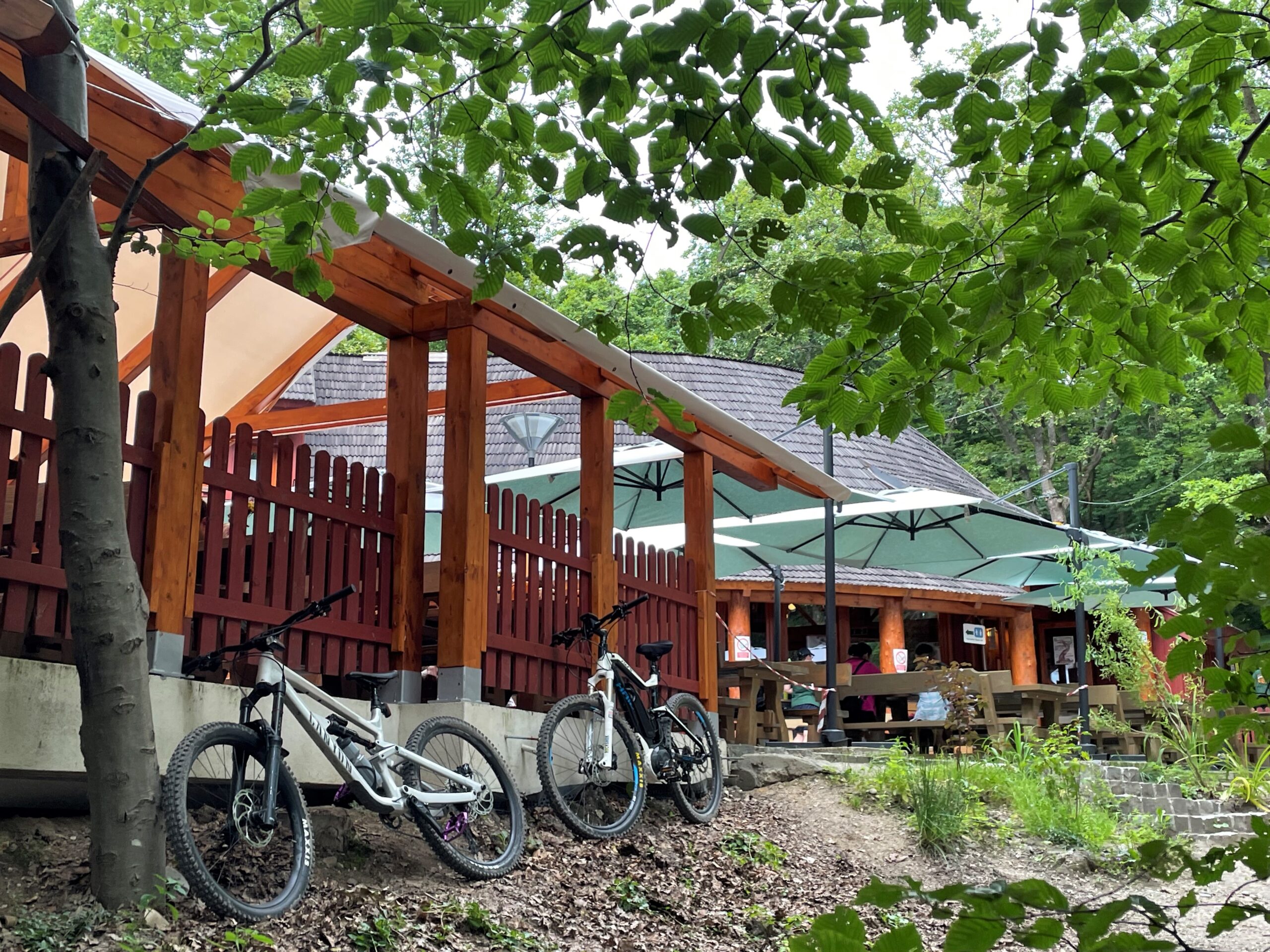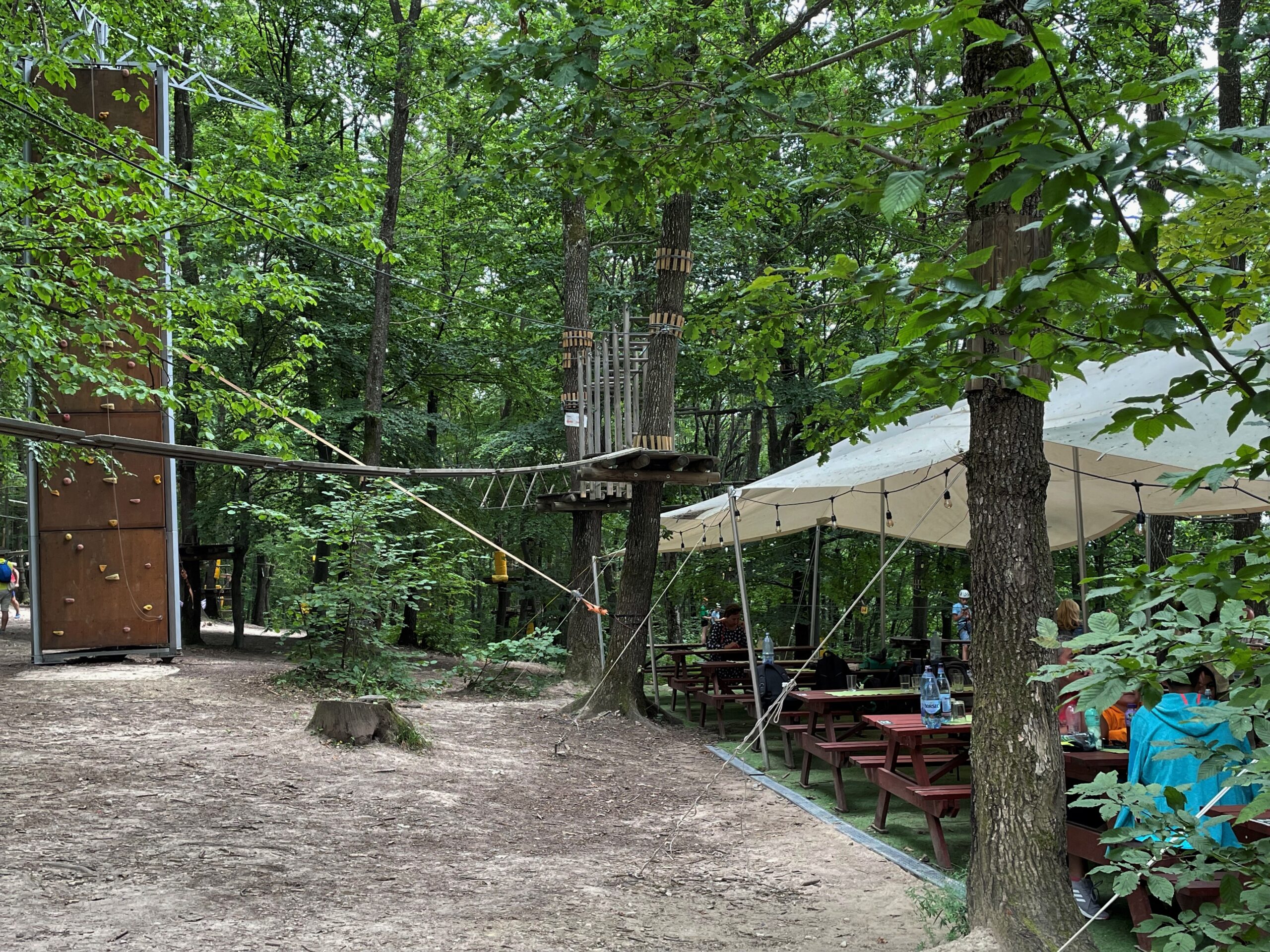 What is IN this seasons' Adrenalin Park offer?
Because every year we strive to bring something new and improve your Adrenalin Park experience, we remind you of the activities, attractions and facilities available in 2023!
18 adventure courses, out of which:
9 adventure courses for adults and juniors of +140 cm
7 adventure courses for kids of – 140 cm, strating from the age of 3
2 baby zip-lines
Adventure workshops and games for adults and kids:
Team adventure
Jacobs' ladder
The cobweb
Human Bowling
The climbing tower of 7 m
The climbing tree
The giant swing
Aerial spinner top
Dragons' Tower
Slack line
Archery
Facilities  available this year:
3 outdoor terraces (2 with tarpaulins shades, 1 with umbreallas)
Hammocks area
Kids playground
Car parking
Bike parking
Bar & Restaurant
Bookings and Contact
Adrenalin Park is open daily until the end of the summer holidays from 10:00 to 20:00. If you are coming with a group of at least 10 people, we recommend booking in advance via the online form: https://www.adrenalinpark.ro/en/booking/
For birthdays, team building, other outdoor events use the same form and mention in the editable field the speciific requirements. Our team will contact you as soon as possible.
For media partnerships, photo-video reports, interviews with the founders or the team and broadcasts from the adventure park write to us directly at office@adrenalinpark.ro The marketing team will take your requests and get back to you as soon as possible.
Happy birthday Adrenalin Park!