World Education Day is celebrated annually on October 5! Of course, this year too, Adrenalin Park invites you all to celebrate this special day together! The aim of World Education Day is to raise awareness on the role played by teachers around the world. Teachers and educators dedicate their lives to making an impact on how children learn, grow and develop into adults.
Adrenalin Park team that runs the outdoor activities, summer camps and summer programs also enjoys the presence of valuable teachers from the educational environment of Cluj. We would like to take this opportunity to thank them enormously for their collaboration over the years and we would like to enjoy this remarkable day with the community!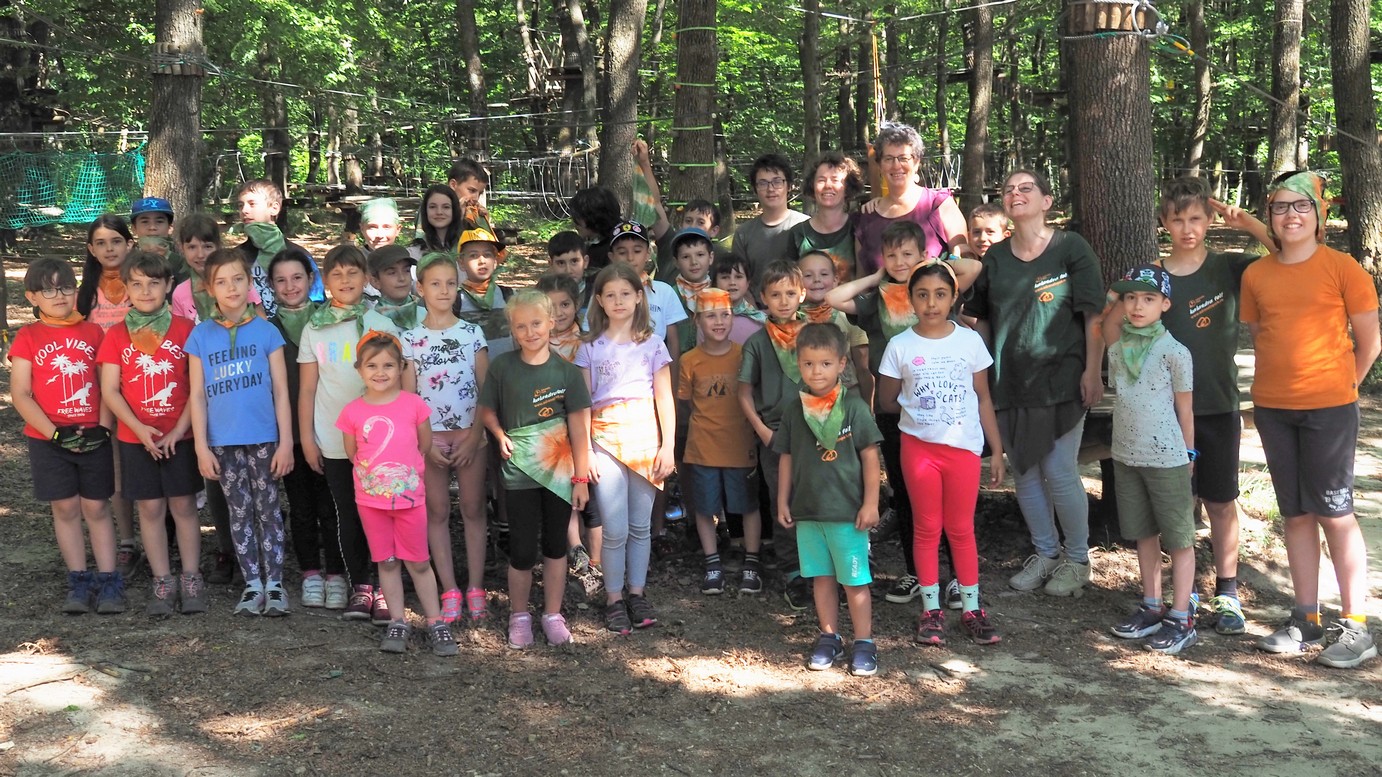 How do we celebrate Education Day in Cluj?
Cluj-Napoca is one of the cities with a high reputation for its educational institutions. What we should note though, is that education starts from the first years of school! Kindergartens, primary schools, gymnasiums, high schools and universities are all invited to celebrate the teachers who dedicate themselves to educating new generations! Here are some ideas from the Adrenalin Park team.
For students: Tell your teachers a simple: Thank you!
On October 5, start the day with joy and gratitude. Greet teachers in class with a simple "Thank you!". Tell your teachers what you appreciate about them and let them know you understand their effort and dedication! It will surely be a nice and memorable surprise for them!
For parents: Organise a class meeting with the teachers assigned this year
Regardless of which class your children are in, you can organize an indoor or outdoor educational reunion right at Adrenalin Park! Parents and teachers will enjoy exchanging ideas on the current school year, and students will enjoy learning something new in the great outdoors!
From the programme:
Walking the educational itinerary to Adrenalin Park with remote observation of the Feleacu weather station, the astronomical observatory in Feleacu and crossing the hamlet of Casele Micești and a portion of the Făget forest.
Climbing adventure trails and zip lines in the trees
Presentation of the organic architecture concept of the Adrenalin Park hut
Presentation of the environmental protection elements implemented by Adrenalin Park
Dinner with teachers, parents and students
For companies: Support the work of an NGO active in the field of education
Several organisations in Cluj work with the education of children and young people from disadvantaged backgrounds. If you are a company concerned about the community around you, we invite you to organise an Education Day with these organisations, explaining to the young people involved the importance of access to education. Adrenalin Park is at your disposal with interesting programmes for all audiences.
For schools, gymnasiums, high schools, universities: Celebrate the teaching team!
If you are part of the management team of an educational establishment, you can organise an event, an outing or a meeting to celebrate the teachers in your establishment on Education Day! There are formal and informal options, but the most important thing is to remember to thank your fellow teachers for their work and effort!
Adrenalin Park team is at your disposal with affordable and fun alternatives for all ages!
Environmental education and integrative health approach at Adrenalin Park
On Education Day, the Adrenalin Park team promotes environmental education and the integrative approach to human health.
All participants in the activity will have some interesting things to learn:
What is climbing on adventure trails?
What is the role of an adventure park monitor?
What are the benefits of outdoor activities for our physical, mental, social and spiritual health?
What is our responsibility to the environment?
What is everyone's role in maintaining good cooperation in group activities?
How do we protect our environment?
If all of the above has raised your interest, we invite you to schedule a group activity at Adrenalin Park this fall! Information on 0732 040 434 or office@adrenalinpark.ro
Book directly on https://www.adrenalinpark.ro/en/booking/