At Adrenalin Park we are learning by doing. We climb trees, we glide on the zip lines, we overcome obstacles, and we walk in the forest and observe plants, animals and birds. During September 2022, on the beginning of a new school year, we invite new formed classes or already consolidates class groups to enjoy the adventure courses in our adventure park, in Felacu, near Casele Micești. The "Back to school. Back to adventure!" program is designed for the students in primary school (classes of I to IV) and students in secondary school (classes ranging from V to XII in the Romanian Education System). Of course, kindergartens are also welcome in the program.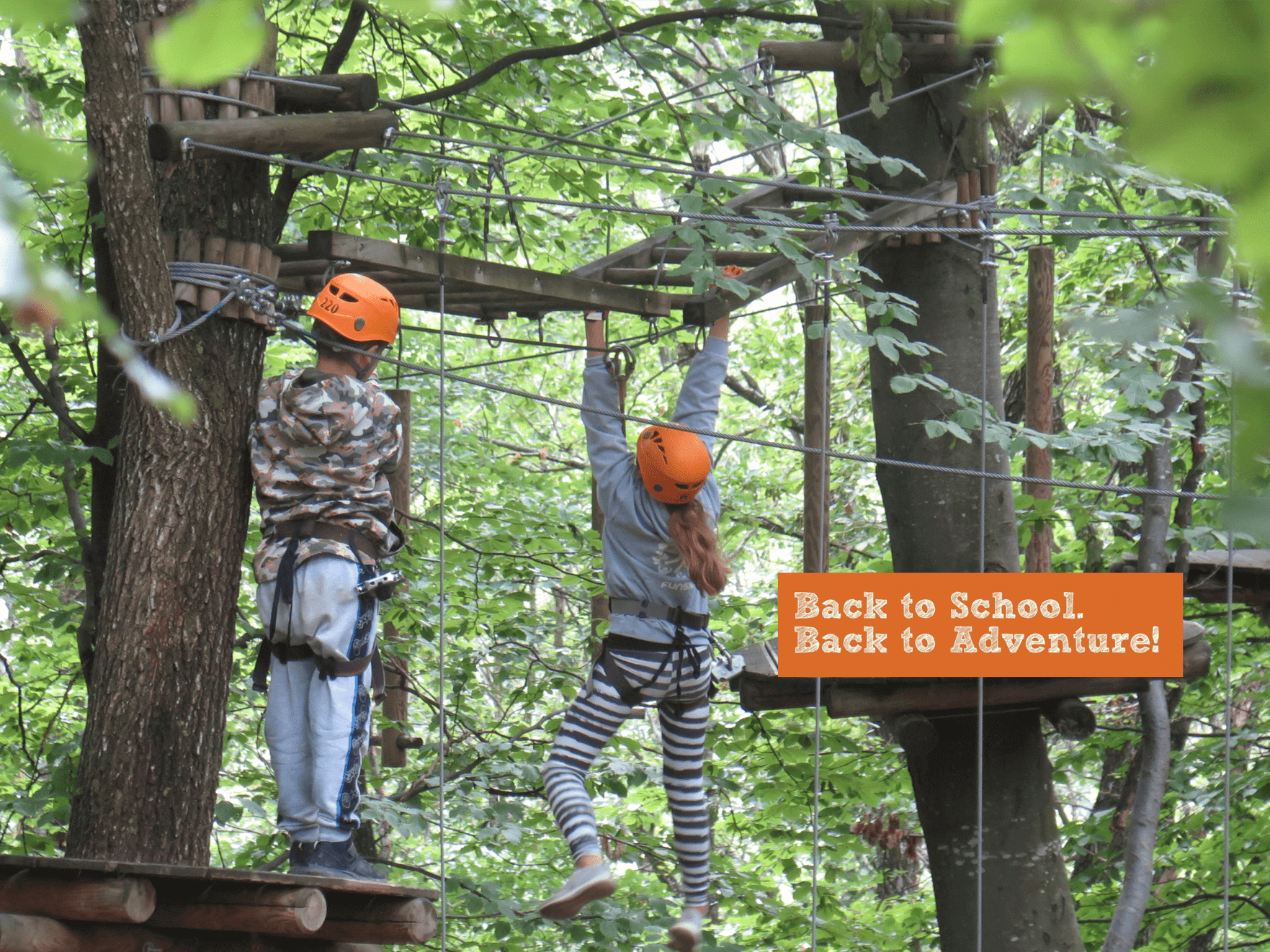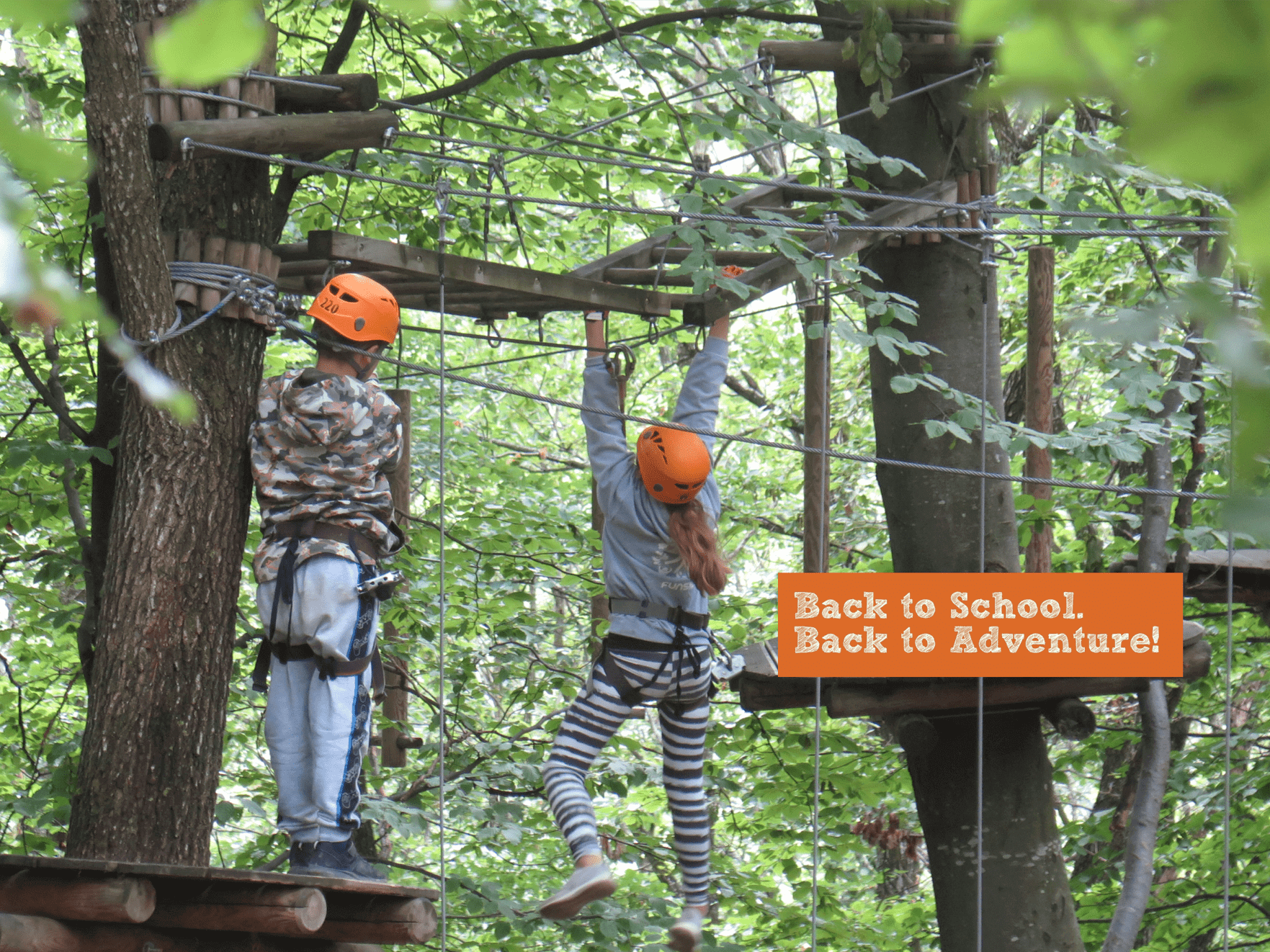 Rejoice on the Adventure Courses at Adrenalin Park
For an amazing school year start, it is useful to create a context where classmates can better know each other and interact in an informal way. An activity such as tree climbing brings a novelty element and a feeling of self-fulfilling and overpassing oneself for each kid participating in the activity. The joy generated by the groups of young school kids is contagious!
Acquiring New Skills On The High Rope Adventure Courses
Climbing high rope forest routes brings youngsters an important learning and personal development component!
Here are a few things that students will learn at Adrenalin Park:
Using technical equipment: climbing harness, auto blocking carabineers and pulley
Self-insurance methods and safety rules
Progression techniques on a high ropes and zip lines
Autonomous progression on the adventure courses
Outdoor Team Games at Adrenalin Park
For middle and high school students, we have prepared a game circuit where young people will discover:
the importance of the team
the importance of planning
communication and cooperation methods
orienteering methods and techniques
New Knowledge Acquired By Visiting Adrenalin Park
Since Adrenalin Park touristic complex is composed from the adventure courses area and the touristic chalet, the guided tour will offer important information about:
the organic architecture
the high rope adventure courses
ecological solutions for operating a touristic unit in the middle of nature
environment protection methods
The "Back to school. Back to adventure!" program features group discounts and free access for the coordinators of the activity. The visits last between 2 and 4 hours according to the object and goal of the visit.
For details and bookings, you are welcome to call us at 0732 040 434 or write directly at office@adrenalinpark.ro