This year put an unforgettable experience under the Christmas tree at Adrenalin Park! We know the gift-giving season is full of offers and gift ideas for your loved ones. From time to time, it is good to look beyond material items for ideas and seek to provide experiences that your loved ones will remember for a lifetime! Thus, Adrenalin Park offers adventure sessions on aerial courses with obstacles, zip lines and many outdoor games!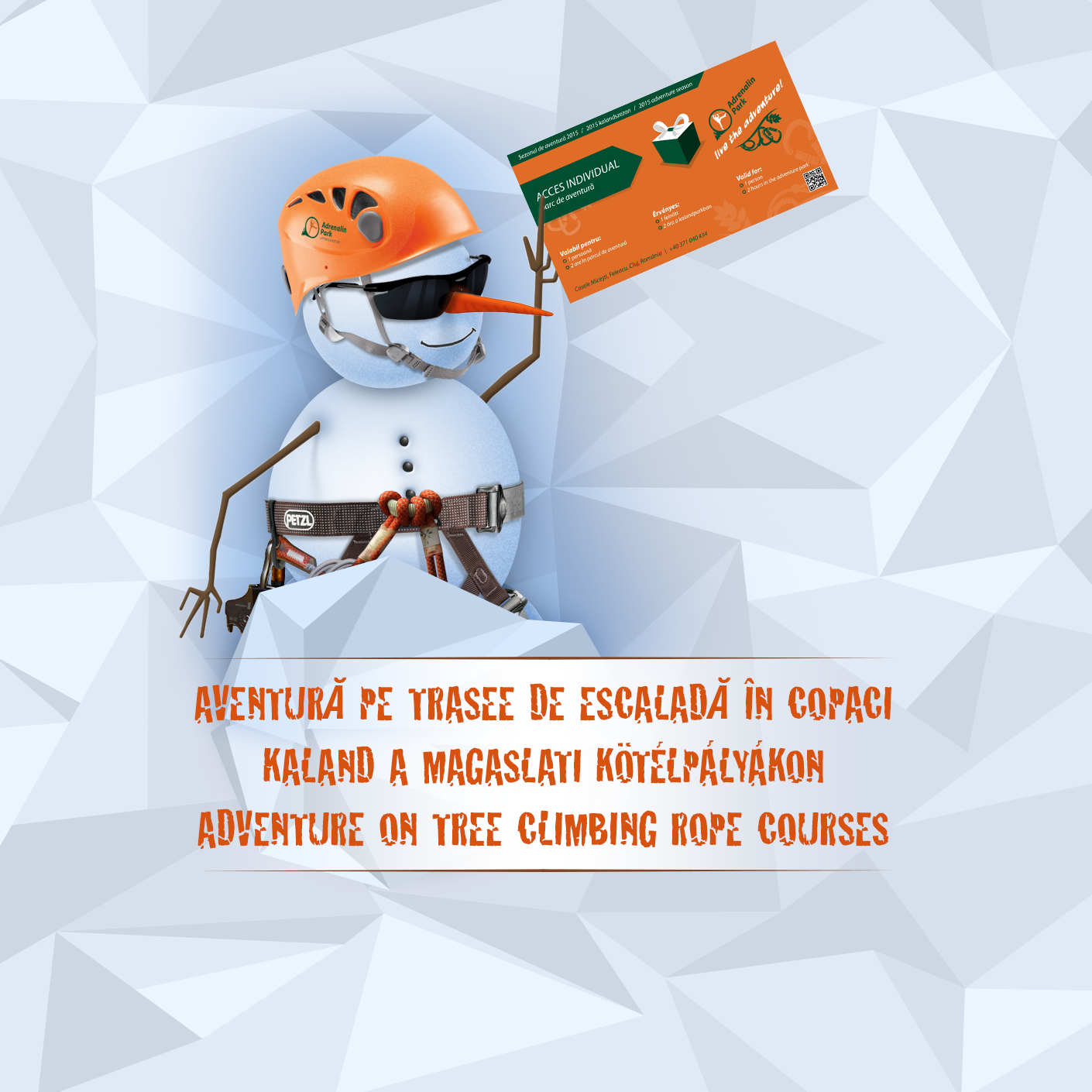 Whether you offer them to friends, family or employees, relaxing and moving outdoors at Adrenalin Park near Cluj will always be appreciated!
Adventure gifts can be purchased until 31 December as follows:
Kids Adventure Pass – 50 lei
Junior / Student Adventure Pass – 55 lei
Standard Adventure Pass – 60 lei
Family Adventure Pass – 170 lei
Passes are available in hardback or electronic format and are valid for one year.
If you would like to make this nice gift, or would like more information, please email us at office@adrenalinpark.ro or private message us on Facebook.
A few recommendations
For legal entities: you can already budget and book your outdoor adventure sessions at Adrenalin Park with a simple email request. You can choose to offer individual access to employees and their families or you can opt to organize the first team building in 2023.
For individuals:  you can purchase the adventure accesses according to the above price list via an email request. However, don't forget, adventure is best experienced in pairs or in groups, so it's good to think about who you'll bring to Adrenalin Park!
For NGOs: you can already plan the activity for your members and partners as a team building in nature.
For educational institutions: you can plan your school group outing differently, right now!
Adrenalin Park is the reference adventure park in Cluj county and the North-West Transylvania region. The adventure park currently has 18 adventure courses, 12 outdoor games and workshops for adults and children. In addition to all this, there is the Adrenalin Park terrace and restaurant, unique in the area, designed to welcome in a pleasant and relaxing atmosphere families who go out in the middle of the Făget forest.