Are you from the Cluj area, and you are thinking about making a birthday gift in January – February 2023? Or, maybe you simply want to start the New Year by giving a special experience to your loved ones? The right gift for all ages is an adventure pass at Adrenalin Park, in the Făget forest, Casele Micești, right near Cluj-Napoca!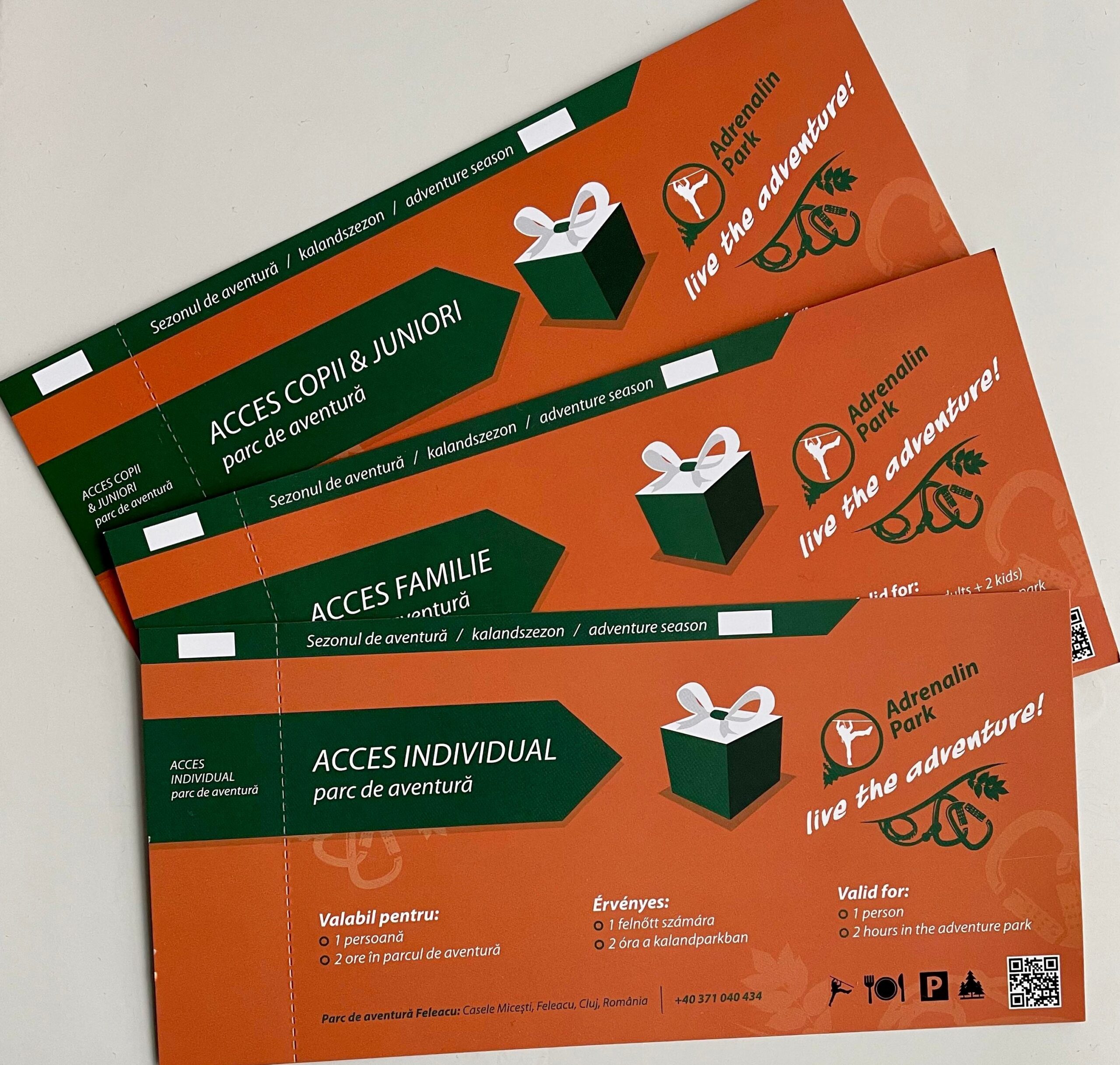 What is it and how can I gift an Adrenalin Park Adventure Pass?
The Adventure Pass is actually the access to the Adrenalin Park Adventure Park that can be configured based on the list of adventure services for toddlers, students, seniors and adults or for the entire family. It will allow people access to all the aerial obstacle courses and zip lines in Adrenalin Park.
In the classic version, you can purchase the adventure session
Kids Adventure Pass – 55 lei
Junior / Student Adventure Pass – 60 lei
Standard Adventure Pass – 65 lei
Family Adventure Pass – 185 lei
Passes are available in hardback or electronic format and are valid for one year.
Extra Options
If you want extra options as per the list of adventure services, just let us know and we'll prepare the offer for you.
Archery (20 min) – 30 lei
Artificial climbing (added to the 2-hour adventure session) – 25 lei
Additional hours of adventure – 22 / 24 / 26 lei depending on the type of access
Offer a Private Event at Adrenalin Park in 2023
Of course, kids are the biggest fans of birthday parties with adventure, climbing and outdoor fun. If you would like to give a nice surprise to the birthday boy or girl and their guests, please book in advance and contact us directly at the Adrenalin Park Reception.
Informationa and Contact
If you would like to make this beautiful gift, or would like more information, please email us at office@adrenalinpark.ro or private message us on Facebook.